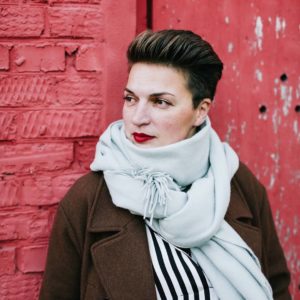 Want to see as much as you can, but a bit unsure about how to fit it all in several hours or several days?
Do you like the off-the-beaten-track experience but don't want to miss the must-sees?
Do you believe in a personal approach?
Do you love exploring a new city with a person who is genuinely in love with it? (beware, this love might be contagious)
Then I can definitely help you!
My guided tours are more like strolls with a good friend, I adapt the route to your pace and the content to your interests. We talk via email before the tour and I make sure that you get the best experience possible!
If you choose a longer walk, we can take a short rest in a café, having a FIKA (traditional Swedish coffee break with cinnamon bun). I will help you understand Stockholm, feel it, fall in love with it.
Since the private guided tours are adapted to each and every person, regard the different tour options below as building blocks or simply as inspiration. We don't have to stick to any specific route, but rather customize a special one for you.
The most popular tours are:
Old Town – two hours of history, the middle ages, royalty and the origin of Stockholm
City Hall and Old Town – three hours which give you a great overview of this city
City Hall, Old Town, and the Vasa museum – five hours – perfect for cruise guests – you really learn a lot, cover all the must-sees in a very short time, and all that with a personal touch.
Old Town and Södermalm – Old Stockholm meets new Stockholm. Traditional meets bohemian.
Södermalm – two hours of perfect panoramic views and a vibrant atmosphere.
Jewish Stockholm – two hours of Jewish history in Sweden. Perfect to combine with the Old Town into a 3 hour tour.
We can add any other neighborhood of your interest, we can visit any museum you want (like Skansen, the Royal Palace, the Abba museum etc). We can visit the Stockholm metro (the longest art-exhibition in the world), we can add a boat ride, we can visit the Woodland Cemetery, a UNESCO Heritage site. The options are endless.
The prices for the private tours:
€200 for the first two hours
€270 for three hours
€ 60 for every consecutive hour
The prices do not include entrance fees, transport (if needed), coffee etc.
I accept payments in
cash in USD, EUR or SEK
card
Paypal (before the tour starts)
Drop me a line, write when you plan on coming here, how much time do you have, whether this your first time in Stockholm, and let me suggest how to personalize a tour just for you!
Email ira.stomberg@gmail.com